Madrid is a capital with history and a special charm. Whether you are visiting as a tourist or for business, you can enjoy a great gastronomy, cultural events, some of the best museums in Europe and many streets to get lost in. It is not that difficult to find free wi-fi in Madrid but we have worked on a list of places that will let you have a unique experience in addition to the Internet usage.
The central square of Santo Domingo is just a block away from Gran Vía and was renovated in 2009 offering a free wi-fi service by the City Council. It is a great option for some outdoors Internet browsing in spring or autumn (summers in Madrid are way too hot).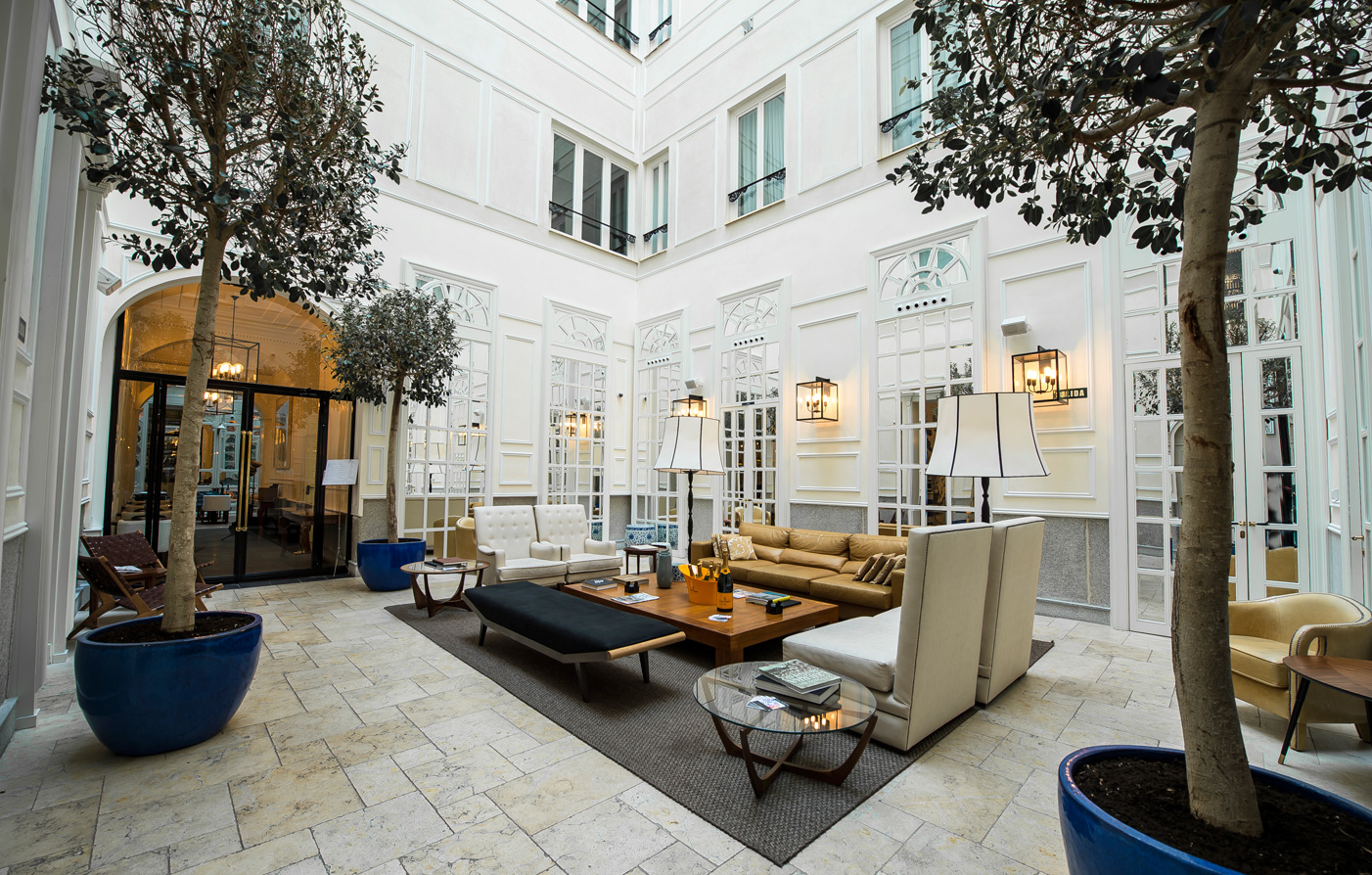 This central hotel not only offers nicely designed rooms but also a cozy lounge space with free wi-fi. Great for work and you can combine with the weekend brunches they organize. Check out the afterwork events too.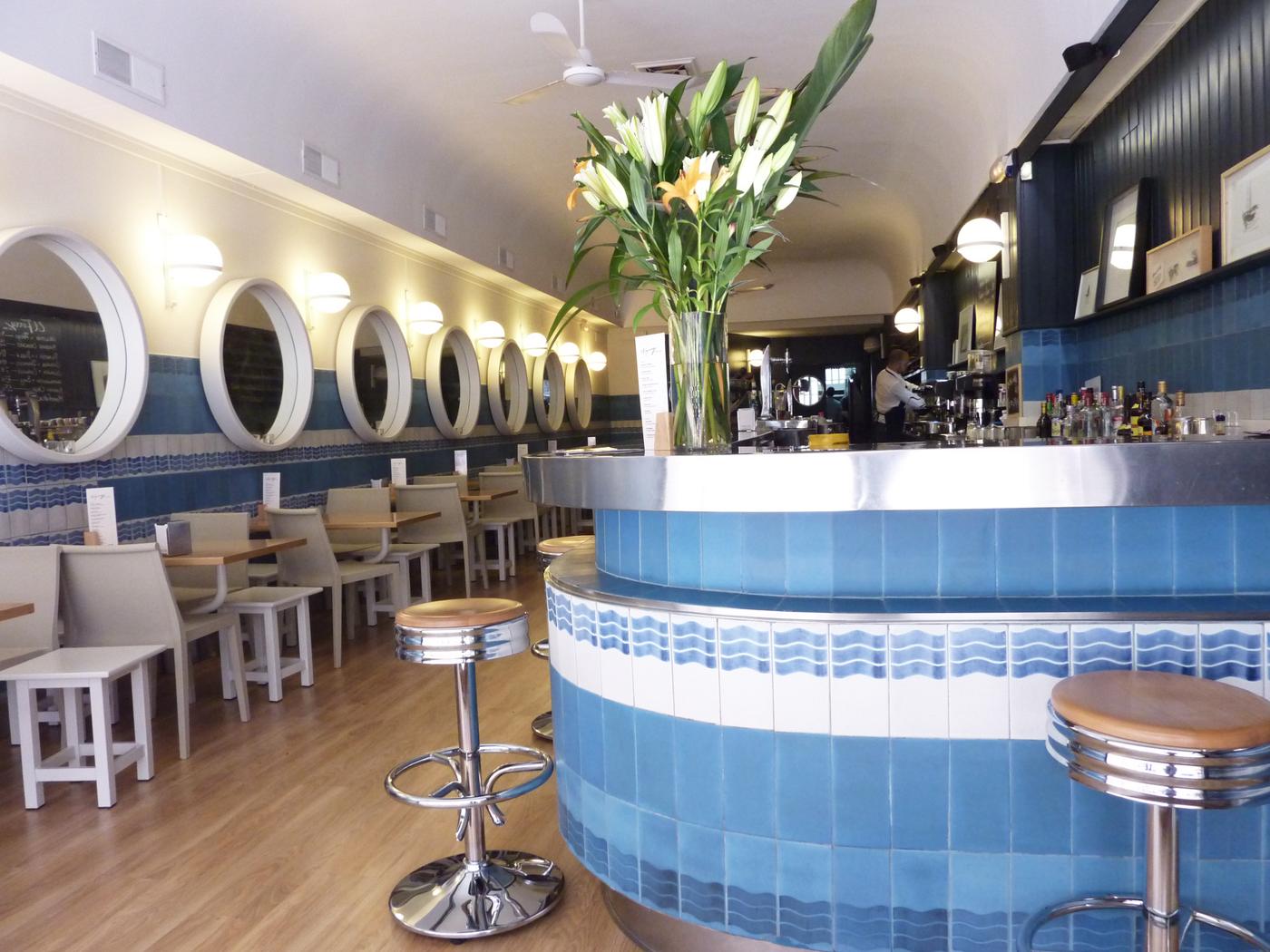 After spending quite a few years working for well known restaurants in New York the owner of El Ferry decided to export the brunch concept to Madrid. Don´t miss the eggs benedict and the Bloody Mary while enjoying the free wi-fi.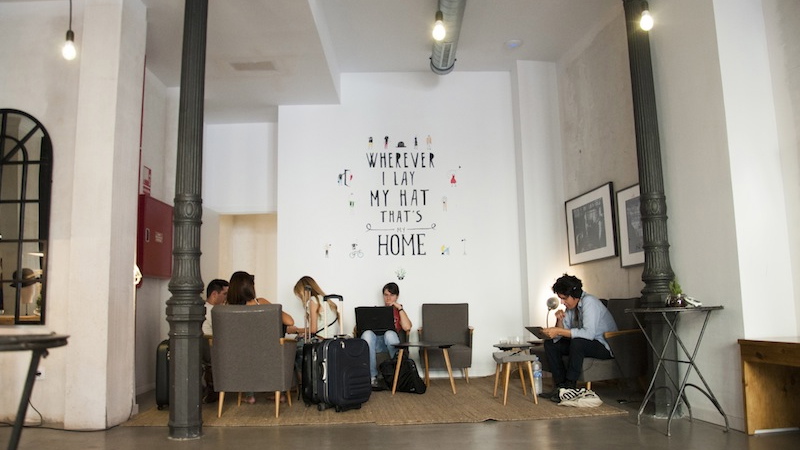 The Hat is an innovative concept of hostel in the centre of Madrid, just a few metres off the Plaza Mayor. It offers high-speed wi-fi for free and amazing views from the rooftop bar. A coffee with milk and a panorama for your Instagram.
La Bicicleta is one of the favorites for the young people in Malasaña, the trendiest area in town. As you can imagine bicycles are welcome and so are people coming with their laptops to work.
Kioskos de Madrid
The Wi-fi newsstands in Madrid in collaboration with GOWEX offer 30min of free wi-fi to the passers-by. You can quickly check a Google Maps location or reply some urgent emails. Look for the logo!
Bocablo is the lounge of the Hotel de las Letras in Gran Via. It is a comfy space for an afternoon of work and you can also join the afterwork from 7pm onwards. They have some great cocktails and the wi-fi is free.
It is a classic Madrid cafeteria located in the busy Square of Dos de Mayo. Ask the waiter for the wi-fi access and enjoy a morning of work in a special place.
La Tita Rivera is a hidden gem in the streets of Malasaña and it keeps a secret. It is one of the few establishments with an interior garden in the centre of Madrid. Try the turkey fingers with two sauces and enjoy the free wi-fi.
Botín holds a Guinness certificate for the oldest restaurant in the world. It was founded in 1725 and is a must visit in Madrid if you want to experience the local cuisine. Unless you are a vegetarian, try the roasted pork. And connect to their free wi-fi network.
This post is also available in: Spanish